Call Today! 432-617-4200

Why CO2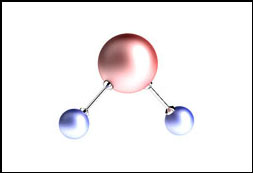 There are a number of factors to consider when evaluating formations and planning a frac. Clay formations, water sensitivity, bottom hole pressure, excessive fluid leak-off are just a few reasons to consider the use of CO2. Water creates damage in the formation and can also cause swelling and blockages that greatly reduce production. In addition, the use of water requires increased gel usage.
CO2 is clean. It reduces the amount of water and gel required on a formation. Less water and gel equals less damage, less water removal, and better production from your well.
Here are a few things to also consider when making your decision:
1) CO2 Foam Fracturing results in greater frac length due to less interfacial tension.
2) CO2 is soluble with water-increased fluid recovery.
3) CO2 decreases formation swelling and improves production.
4) CO2 allows faster well bore cleanup so production begins sooner.
5) CO2 provides superior leak-off control.
6) CO2 trends show greater well production.
7) CO2 requires less horsepower as compared to Nitrogen thus reducing your costs.
8) CO2 reduces the amount of water on formation, creating less corrosion.
9) By injecting CO2, this helps in the elimination of greenhouse gases in the atmosphere in certain circumstances.
10) The use of CO2 reduces the overall consumption of valuable fresh water.



FloCO2 News
"The FloCO2 personnel on every job were exceptional...on time, safe, communicated well, and had no equipment failures or issues!!"
- Michael Stewart
- President-Member
- HeLMS Oil & Gas, LLC
"The FloCO2 team was very safety oriented and followed all of the safety rules of our site host, CONSOL Energy, to a T. FloCO2's equipment, including their data acquisition system, was very well maintained and worked flawlessly throughout the 12-day injection. I have worked on four other CO2 injection projects and by far the contract negotiations with FloCO2 went the smoothest and quickest."
- Nino Ripepi
- Assistant Professor, Department of Mining
&nbsp and Minerals Engineering Project Manager,
&nbsp Clean Coal Programs, Virginia Center for
&nbsp Coal & Energy Research Virginia Tech