Call Today! 800-523-5566

Contact Us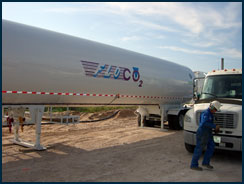 Would you like to find out more? Do you have any questions about our services or service locations? Please feel free to contact us. You may call our corporate office at 432-617-4200 or 800-523-5566. We will be happy to speak with you and answer any questions you might have.
Or you may contact us by sending an email to FloCO2Sales@floco2.com and someone from our courteous staff will respond to you promptly.
If you would like, you can fill out the form below with any questions or comments you might have and someone will get back with you as we can.


Company Directory
Vance Vanderburg
Director of Operations
(432)617-4213
vance@floco2.com
Bubba Miller
Sales
(575)370-3294
bubbam@floco2.com
Luis Granados
Sales
(575)910-2461
lgranados@floco2.com
Jeff Bauer
Oklahoma Sales
(580)651-1440
jbauer@floco2.com