Call Today! 432-617-4200

Employment Opportunities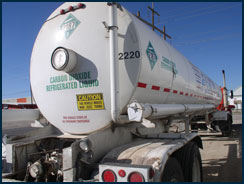 At FloCO2, we are always looking for talented and qualified applicants. Employment opportunities include positions for drivers, booster operators, booster helpers, dispatchers, area managers, and more. From experienced professionals to students pursuing higher education, FloCO2 welcomes all applicants.
Please click here to be redirected to our parent company's employment web page. There you will find a listing of available positions within the Reliant companies and a link to the online application.


Company Benefits
- Competitive Wages
- Opportunities for Advancement
- 401(k) Plan
- Medical Insurance
- Dental Insurance
- Vision Insurance
- Life Insurance
- Paid Vacation after 1 Year
- Paid Holidays after 90 Days
- Direct Deposit
- And Much More!